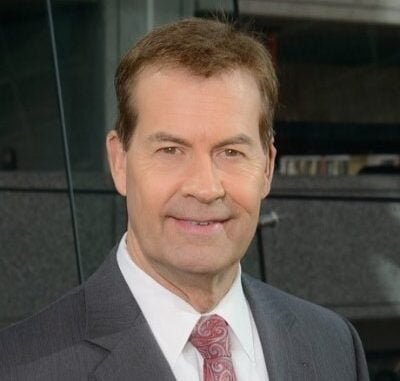 Ron Bird Biography
Ron Bird is an American journalist who has worked at KUTV 2News since August 1989 as a co-anchor of 2News This Morning and 2News At Noon. Ron began his career as an anchor/reporter at KBCI in Boise, Idaho in 1981, and he previously worked for the CBS affiliate in Fargo, North Dakota before joining the 2News team.
Ron Bird KUTV 2News
Ron Bird has been a long-time anchor and reporter on the morning and lunchtime shows since joining KUTV 2News in August 1989. Ron began his career as an anchor/reporter at KBCI in Boise, Idaho in 1981, and before joining the 2News team, he worked for the CBS affiliate in Fargo, North Dakota.
For 33 years, Bird has co-anchored 2News This Morning and 2News At Noon. "I'm the luckiest guy in the world to be able to live my dream at KUTV," he says. Ron grew up in the little town of Kimberly, Idaho, in southern Idaho. "As a first-grader, I knew I wanted to be a news reporter and was laser-focused on that goal," he remembers. "I dreamed of working at KUTV when I was a kid watching news on cable in Salt Lake City." After working at an FM radio station as a kid and graduating from BYU with a communications degree, Ron began his TV news career in Boise, Idaho, and then briefly in Fargo, North Dakota, before landing his dream job on the morning program at KUTV.
During his career at KUTV, Ron has covered many of the major stories that have influenced Utah. When a tornado hit downtown Salt Lake City, he and long-time co-anchor Mary Nickles were on the air. On September 11, 2001, Ron and Mary launched KUTV's all-day local coverage. Then, in March 2020, while Ron and Mary were on the air, a 5.7 magnitude earthquake shook Salt Lake City. They transitioned to constant emergency coverage, for which they were nominated for an Emmy. "Being on the cutting edge of history and sharing it with our adoring followers is fantastic," Ron says. "We take this honor and duty very seriously."
Ron is drawn not only to epic stories but also to ordinary people's stories. His "Ron on the Run" feature is an impromptu profile of people and events that don't get a lot of press but have a big impact. Ron has written on cops and crime, elections, and in-depth profiles of Utah's modern pioneers. "One of my highlights was riding in an F-16 with the Air Force Thunderbirds..
READ MORE: Adam Mikulich Bio, Wiki, Age, Education, Height, Ethnicity, Family, Wife, KUTV, Net Worth, Salary,
Aside from journalism, Ron enjoys working out at the gym, playing guitar, doing house and yard chores, and is now trying out pickleball as a new activity. Ron responds with a chuckle, "We'll see how that goes."
Ron Bird Age
How old is Ron? Bird was born in Kimberly, Idaho, United States. Apparently, he likes to keep his personal life private hence has not yet disclosed the year and month he was born. It is therefore not known when he celebrates his birthday.
Ron Bird Education
Bird earned a broadcast journalism degree from Brigham Young University (BYU).
Ron Bird Nationality | Ethnicity
What ethnicity is Ron? He belongs to the White ethnicity/heritage. He was born in Kimberly, Idaho United States. Bird holds American nationality and citizenship by birth.
Ron Bird Height
Ron stands at a height of 5 feet 7 inches ( 1.7 m ), apparently, information about his other body measurements have not been revealed, to be updated later.
Ron Bird Family
Bird has managed to keep his personal life away from the limelight hence he has not disclosed any information about his parents. It is also not known if he has any siblings.
Ron Bird Wife | Married
Is Ron Married? Bird is happily married to his wife Jannae. The couples are proud parents to three children Jaron, Brock, and Abbie. The family lives in Sandy.
Ron Bird Salary
Ron earns an estimated salary ranging between $40,000 – $ 110,500 per year.
Ron Bird Net Worth
Bird has an estimated net worth ranging between $1 Million – $5 Million which he has earned through being a reporter and news anchor.