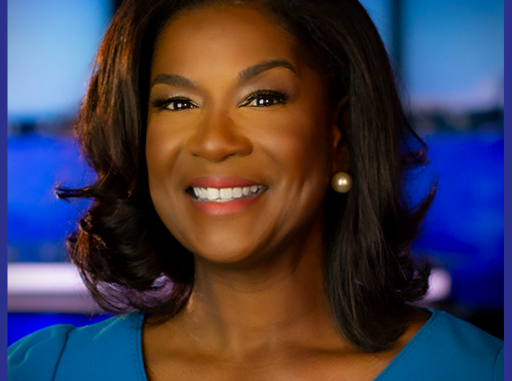 Stephanie Scurlock Biography
Stephanie Scurlock is WREG-Emmy TV's Award-winning Anchor/Reporter. Stephanie began working as a reporter for WREG-TV in July 1991. Stephanie was honored with a Regional Emmy for her contributions to WREG's Memphis on a Mission project. She profiled Memphis residents' efforts to overcome poverty and crime in their communities.
Stephanie Scurlock WREG News
Stephanie began working for WREG-TV as a reporter in July 1991. She counts among her blessings the opportunity she's had to use her vocation to help those in need. She has covered stories from all over the Mid-South. Her journalistic responsibilities have also carried her to the African continent. Stephanie flew to Dakar, Senegal, with the Tennessee Air National Guard to report on a humanitarian trip. She anchors News Channel 3 every day at 5, 6, and 10 a.m. She enjoys interacting with her social media followers. Stephanie is frequently seen juggling Facebook Live while also anchoring the news! Click here to see what she's up to today.
The plane, piloted by an all-African American crew, delivered computers, clothes, school supplies, and other necessities to children throughout the country. Stephanie also assisted a man in bringing his sick wife and children from Senegal to Memphis for medical treatment following her return.
Stephanie is the only Memphis reporter who covered the West Memphis 3 case from their arrest and conviction in 1994 until their release 18 years later. Stephanie was awarded a Regional Emmy for her work on WREG's Memphis on a Mission project. She documented Memphis residents' struggles to overcome poverty and crime in their neighborhoods. Stephanie's efforts have also been recognized by the Tennessee Associated Press. Her exclusive article on a man struggling with drug addiction earned her the title of Best Enterprise from the group. Stephanie has worked as an adjunct professor in the University of Memphis' Department of Journalism.
READ MORE: Chanley Painter Bio, Age, Ethnicity, Family, Husband, Court TV, Height and Net Worth
Stephanie serves on the board of rising, a humanitarian organization that assists Memphis residents in achieving financial self-sufficiency. She was also the NAACP Membership Campaign's Honorary Chair. Stephanie is from Dermott, Arkansas, a small town in Southeast Arkansas.
Stephanie Scurlock Age
How old is Stephanie? Apparently, she has not yet disclosed her age. She is from Dermott, Arkansas. Apparently, she likes to keep her personal life private hence has not yet disclosed the year and month she was born. It is therefore not known when she celebrates her birthday.
Stephanie Scurlock Education
She earned a degree in Broadcast Journalism from the University of Central Arkansas in Conway.
Stephanie Scurlock Nationality | Ethnicity
What ethnicity is Stephanie? She belongs to the black ethnicity/heritage. She was born and raised in Dermott, Arkansas, United States. She holds American nationality and citizenship by birth.
Stephanie Scurlock Height
Her height is not yet disclosed, it's still under review, to be updated soon.
Stephanie Scurlock Family | Parents | Siblings
She was born and raised in Dermott, Arkansas, United States. Unfortunately, the well-known journalist has not made any information about her parents or siblings, including their names, ages, and occupations, public. The information is still under review we will provide the facts as soon as they become available from our trustworthy sources.
Stephanie Scurlock Husband | Married
Is Stephanie married? Stephanie is a married lady and the couple has one son. However, much has not been updated about the private life of the journalist, to be updated soon, once the information is disclosed.
Stephanie Scurlock Salary
Stephanie earns an annual salary ranging between $40,000 – $ 110,500 annually.
Stephanie Scurlock Net Worth
She has an estimated net worth ranging between $1 Million – $5 Million which she has earned through being a news anchor.
Stephanie Scurlock Awards
Stephanie was honored with a Regional Emmy for her contributions to WREG's Memphis on a Mission project.