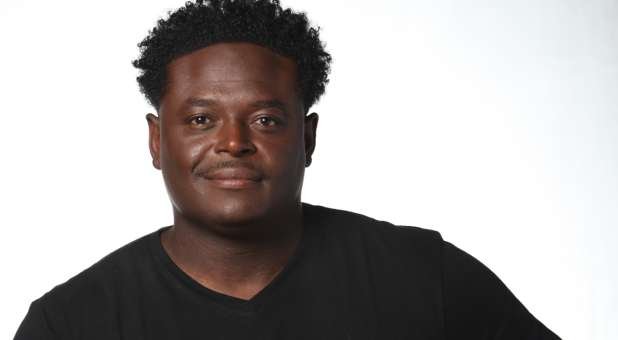 Pastor Derwin Gray Biography
Derwin Gray is a South Carolina pastor who is the founder and Lead Pastor of the Transformation Church in his state, outside the Charlotte, North Carolina area. He is an author, professor, and former NFL player.

Pastor Derwin Gray Age
How old is Pastor? Derwin L. Gray is 51 years old as of April 9, 2022. He was born in 1971 in San Antonio, Texas, United States of America.
Pastor Derwin Gray Education
He graduated from Brigham Young University and graduated magna cum laude from Southern Evangelical Seminary with a Master of Divinity (M. Div.)
READ MORE: Rosemary Church Bio, Age, Wiki, CNN News, Height, Ethnicity, Family, Daughter, Husband, Salary, Net Worth
Pastor Derwin Gray Nationality
Pastor belongs to the black ethnicity/heritage, he was born and raised in San Antonio, Texas, the  United States and he holds American nationality.
Pastor Derwin Gray Family| Parents
He was raised by his parents, in San Antonio, Texas, the  United States but he has not provided any information about his siblings or family in general. It is unknown whether he had siblings, and the identity of his father and mother is still unknown. He has kept the public in the dark about his childhood.
Pastor Derwin Gray Married| Wife
Pastor Derwin has been married to Vicki Ensign since 1992, and they founded "One Heart At A Time Ministries," an itinerant speaking ministry, in 1999. They met during Derwin's freshman year at Brigham Young University and have been together ever since. The couple has two children: Jeremiah, a son, and Presley, a daughter.
Pastor Derwin Gray Children
The couple is blessed to have two children: a daughter, Presley, and a son, Jeremiah.
Pastor Derwin Gray NFL
Pastor Derwin has been a fan of American football since he was in college. He attended Brigham Young University and was selected as the 92nd pick in the 1993 NFL Draft at the end of his time there. He was a member of the Indianapolis Colts from 1993 to 1997 and the Carolina Panthers in 1998.
Pastor Derwin Gray Transformation Church | Career
Transformation Church is a mission-driven multicultural and multi-generational Christian church. Pastor Derwin's church has two locations in South Carolina: Indian Land and Rock Hill. According to Outreach Magazine, Transformation Church (TC) is the second fastest growing church in America in terms of percentage growth. In 2011 and 2012, it was named one of the top 100 fastest-growing churches in America. Pastor Derwin's ministerial work began in 1999 with the establishment of "One Heart At A Time Ministries," an itinerant speaking ministry. He ministered the Gospel while studying for a Master of Divinity Degree (M.Div.) with a focus in apologetics at the Southern Evangelical Seminary. Derwing received his diploma after graduating magna cum laude. In January of this year, Pastor Derwin became the lead pastor of Transformation Church in South Carolina. He then received a Doctorate of Ministry in the New Testament in Context from Northern Seminary under Dr. Scot McNight. Pastor Derwin is also a speaker who often gives speeches at various conferences in the U.S. As a result, he is often referred to as the "Evangelism Linebacker".
Pastor Derwin Books| Author
♦  2015 – Crazy Grace for Crazy Times Bible Study
♦  2015 – The High Definition Leader: Building Multiethnic Churches in a Multiethnic World
♦  2013 – Limitless Life: You Are More Than Your Past When God Holds Your Future
♦  2010 – Hero: Unleashing God's Power in a Man's Heart