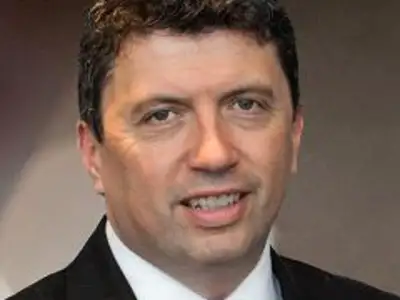 Jeff Cox Biography
Jeff Cox is an American journalist and author who works as a staff writer for CNBC.com, covering a wide range of stock market and economic themes. He and Peter Tanous are co-authors of the new book Debt, Deficits, and the American Economy's Decline, which was just released (John Wiley & Sons). Jeff formerly worked for CNNMoney as a writer and copy editor.

Jeff Cox Age | Birthday
Jeff was born in the Pennsylvania United States, apparently, his exact date of birth is not known. His date and month of birth are not revealed.
Jeff Cox Education
He holds a Bachelor of Arts degree in public communication and media studies from the Bloomsburg University of Pennsylvania.
READ MORE: Jeff Asch Bio, Age, KYW News, Nationality, Height, Family, Wife, Salary, Net Worth
Jeff Cox Ethnicity | Nationality
What ethnicity is Jeff? he belongs to a mixed ethnicity/heritage, he was born and raised in the Pennsylvania United States, and he holds American nationality.
Jeff Cox Early Life | Family
Attempts to establish the identities of his mother and father were in vain since no information about them is available to the public. It's therefore not known whether he has any siblings.
Jeff Cox Wife |  Married
Cox is a happily married man. He is married to his wife MaryEllen.
Jeff Cox Salary
Jeff earns an annual salary ranging from $40,000 – $ 110,500.
Jeff Cox's Net Worth
He has an estimated net worth ranging between $1 Million – $5 Million
Jeff Cox CNBC | Career
Cox is a Pennsylvania-born American journalist and author located in Englewood Cliffs, New Jersey. He works as a finance editor for CNBC.com, where he oversees the financial market and Wall Street coverage. Cox began his media career in 1987 and has covered a wide range of topics, including the financial crisis, presidential politics, and municipal government conflicts in Pennsylvania. Cox joined CNBC in 2007, just as the worst of the credit crisis was about to erupt and the website was still in its early stages of development.
He contributed to the coverage of Bear Stearns' and subsequently Lehman Brothers' demises, writing insightful and important reports on the downfall of some of Wall Street's largest names and how investors could weather the storm. In addition, I've written for USA Today, the Christian Science Monitor, Yahoo Finance, and other CNBC web partners. Cox and Peter Tanous co-authored "Debt, Deficits, and the Demise of the American Economy," which was released in 2011. Cox and Tanous teamed up once more in 2016 for "The 30-Minute Millionaire." Before joining CNBC, Cox worked at CNNMoney, where he published a series of analysis that were the first to correlate growing supermarket costs to higher ethanol demand. While at CNN, he wrote a lot about alternative energy.
Over the course of his career, he has received various honors, including those from the Society of American Business Editors and Writers and newspaper associations in New Jersey and Pennsylvania. He received two citations from the Pennsylvania Newspaper Association for commentary, including a series of essays he published after the terrorist attacks of September 11, 2001. He also worked as a lead editor on award-winning projects about gangs, child molestation, and the expense of education, a topic he talked about at Columbia University.
The expense of education series was designated as public service journalism by the New Jersey Press Association. Cox spent 18 years in the publishing industry, nine of those as a senior editor. Debt, Deficits, and the American Economy's Demise, co-authored by Cox and Peter Tanous, was published in 2011. Cox worked at CNN Money before joining CNBC in 2007, when he wrote a series of analysis that were the first to link the increased demand for ethanol to rising grocery costs. While at CNN, he wrote extensively on alternative energy and also covered technology.