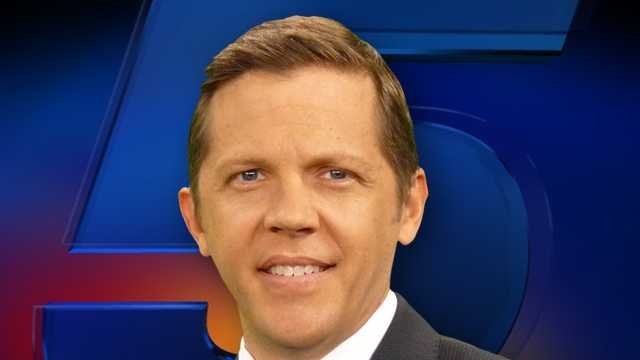 Brian Colleran Biography
Brian Colleran is a Long Island, New York-based journalist who presently works as an anchor for NBC5 News. On the 5 p.m. and 6 p.m. newscasts, Colleran is the evening anchor. 11 p.m. and 11 p.m. NBC5 newscasts and the 10 p.m. He joined The Valley CW in July 2016 as a newscaster.
Brian Colleran Age | Birthday
Brian was born and grew up on Long Island, NY, however, he is well-known for keeping her personal information private. As a result, his actual birthday remains uncertain.
Brian Colleran Education
Brian graduated from the University of Maryland with a degree in Government and Politics.
READ MORE: Mark Curtis Bio, Age, 12 News, Wiki, Nationality, Height, Family, Wife, Daughter, Salary, Net Worth, Author, Awards
Brian Colleran Nationality
The famous journalist is an American national and citizen by birth. She was born in Long Island, NY United State of America. he is of mixed ethnicity/heritage/ancestry.
Brian Colleran Family | Parents
He was born and raised in Long Island, NY United State of America,by her parents. We were unable to learn anything about his family because no such information was available to the public. As a result, his parents' identities are unknown. It's also unknown whether he has siblings. This section, however, will be updated as soon as new information becomes available.
Brian Colleran Wife | Married
The famous NBC5 News reporter is happily married to Kerrie and together have two kids a son and daughter. The family resides in Champlain Valley.
Brian Colleran Awards
He has been recognized by broadcasting associations in Colorado, Alabama, and Florida. Most recently, in 2015, he was honored with an Edward R. Murrow regional award.
Brian Colleran Net Worth
Brian has an estimated net worth ranging between $1 Million – $5 Million which he has earned through being a NBC5 News reporter.
Colleran NBC5 News |  Career
Brian Colleran joins NBC5 to anchor the NBC5 newscasts at 5 p.m., 5:30 p.m., 6 p.m., and 11 p.m., as well as the CW's 10 p.m. newscast. His first internship in Baltimore led to a job as a weekend sports producer. This led to on-air jobs in Colorado, Alabama, Ohio, and Florida over the past eight years. For NBC2, he worked as a Weekend Morning Anchor and Reporter. For more than six years, he was the Sports Director for NBC2 and ABC7. He's covered two BCS National Championship Games and the Super Bowl. Brian oversaw the station's coverage of the FGCU men's basketball team's historic NCAA Tournament run in 2013.
With stops in Baltimore, MD, Grand Junction, CO, Mobile, AL, and Cleveland, OH, Brian's career in local television has allowed him to explore a lot of the country. Brian enrolled in the United States Army and served as a reservist for six years, honorably. Colleran is currently an anchor for NBC5 in the United States. He joined NBC5 to anchor the 5 p.m., 5:30 p.m., 6 p.m., and 11 p.m. newscasts, as well as the 10 p.m.