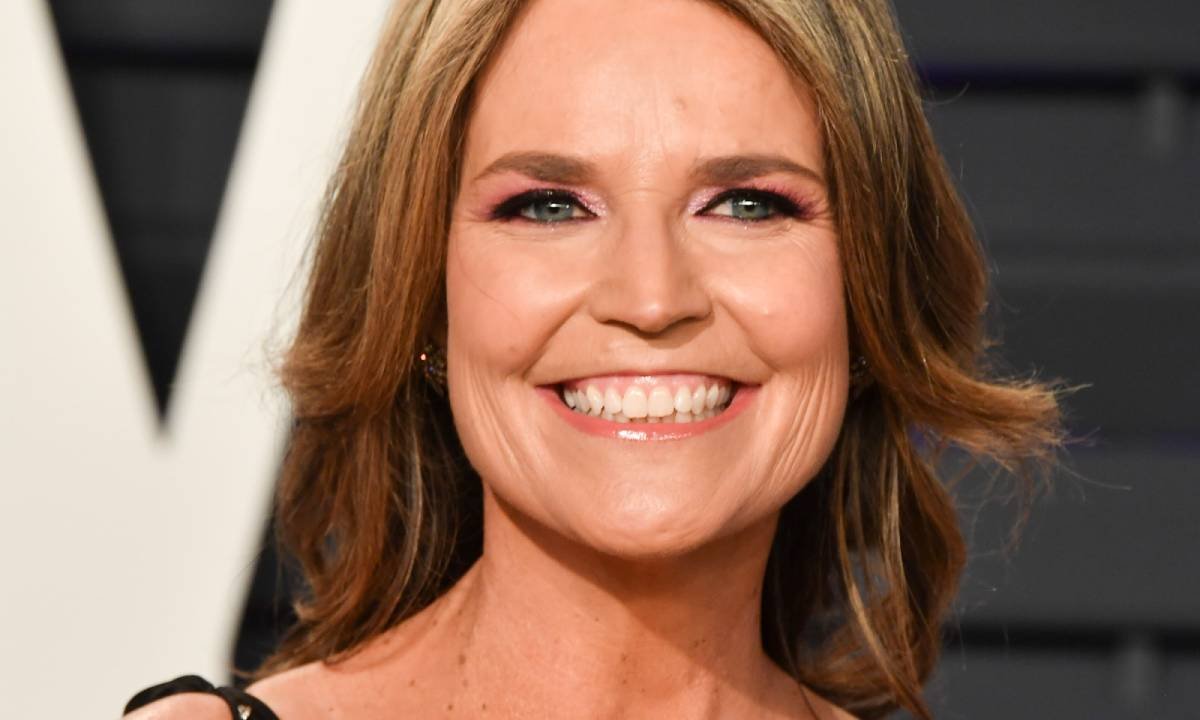 Savannah Guthrie Biography
Savannah Guthrie ( born Savannah Clark Guthrie ) is an American broadcast journalist and attorney who was born in Australia. She is the co-anchor of TODAY on NBC News. She is also the Chief Legal Correspondent for NBC News. In June 2011, Guthrie joined TODAY as a co-host of the third hour and lead legal reporter. From December 2008 through June 2011, Guthrie worked as an NBC News White House Correspondent, contributing to all NBC News properties, including "NBC Nightly News with Brian Williams," TODAY, and msnbc. From January 2010 to June 2011, Guthrie was a co-host of MSNBC's "The Daily Rundown."
Savannah Guthrie NBC News | Wikipedia
She has been a key co-anchor of NBC News' morning show Today since July 2012. Guthrie began working for NBC News in September 2007 as a legal commentator and correspondent, covering cases around the country on a daily basis. Guthrie was announced as the co-host of Today's third hour alongside Natalie Morales and Al Roker after serving as a White House correspondent from 2008 to 2011 and as co-anchor of the MSNBC program The Daily Rundown from 2010 to 2011. She filled in as a news anchor, main co-host, and chief legal commentator across all NBC platforms in that role. When Ann Curry was named co-anchor of Today in 2012, Guthrie stepped down as the third-hour co-host and lead legal analyst.
Savannah Guthrie Career
Guthrie was the legal affairs correspondent for Court TV in Washington, D.C. from 2006 to 2007, before joining NBC News in September 2007. Guthrie covered Congress, the Supreme Court, and high-profile courts cases such as the Zacarias Moussaoui trial, the Scooter Libby case, and the confirmation hearings for Samuel Alito. Guthrie worked as a national trial journalist for Court TV from 2004 to 2006. She covered trials and court procedures such as the Michael Jackson child molestation case and the Father Paul Shanley sex abuse scandal and trial in Boston. Guthrie came to Court TV after working at the law firm Akin Gump Strauss Hauer and Feld from 2002 to 2003, where she focused on white-collar litigation.
Guthrie worked as a freelance reporter for WRC-TV, an NBC station in Washington, D.C., from 2000 to 2002, where she covered the Pentagon bombings and anthrax mailings. Guthrie also worked for KVOA-TV, an NBC affiliate in Tucson, Arizona, from 1995 to 1999 as an anchor and reporter, focusing on legal affairs and politics. Guthrie worked as an anchor and reporter for KMIZ-TV, an ABC affiliate in Columbia, Missouri, from 1993 to 1995, where she headlined and produced weekend newscasts.
Guthrie has conducted several news-making interviews for TODAY since joining the show. Guthrie spent a day in life with Secretary of State Hillary Clinton in October 2011. Clinton spoke with Guthrie in an exclusive interview about his life in the spotlight over the last 20 years. Guthrie sat down with Donald Trump in April 2011 for a relevant interview in which the billionaire discussed his statements about President Obama's birth certificate, increasing the debt ceiling and his presidential bid. In November 2011, Guthrie spoke with Dr. Conrad Murray, who was convicted of involuntary manslaughter in Michael Jackson's death trial. The interview, which took place before the verdict was announced, created headlines and disclosed numerous previously unknown aspects about Jackson's death. While at TODAY, Guthrie had a number of celebrity interviews, including an exclusive sit-down with Academy Award winner Meryl Streep.
Savannah Guthrie is the co-anchor of TODAY on NBC News. She is also the Chief Legal Correspondent for NBC News. In June 2011, Guthrie joined TODAY as a co-host of the third hour and lead legal reporter. From December 2008 through June 2011, Guthrie worked as an NBC News White House Correspondent, contributing to all NBC News properties, including "NBC Nightly News with Brian Williams," TODAY, and msnbc. From January 2010 to June 2011, Guthrie was a co-host of MSNBC's "The Daily Rundown."
READ MORE: Chanley Painter Bio, Age, Ethnicity, Family, Husband, Court TV, Height and Net Worth
Guthrie traveled with Sarah Palin's campaign as an NBC News White House Correspondent during the 2008 presidential elections and was part of the NBC team that won an Emmy for their election night coverage in 2009. Guthrie provided unique information of the events surrounding Osama Bin Laden's murder in May 2011, during one of the most important news stories in recent memory.
Savannah Guthrie Age
How old is Guthrie? She is 49 years old as of 2021. Savannah was born on December 27, 1971, in Melbourne, Victoria, Australia, she celebrates her birthday every 27th of December.
Savannah Guthrie Education
She attended Amphitheater High School in Tucson and later received a B.A. in journalism from the University of Arizona, graduating cum laude in 1993. Guthrie also received a Juris Doctor from Georgetown University Law Center, where she graduated magna cum laude in 2002.
Savannah Guthrie Nationality | Ethnicity
What ethnicity is Savannah? She belongs to the White ethnicity/heritage. Karen was born and raised in Melbourne, Victoria, Australia, she holds American nationality and citizenship.
Savannah Guthrie Height
Guthrie stands at a height of 1.78 m, however, details regarding his actual height and other body measurements are currently not publicly available. We are keeping updating this information once it is out.
Savannah Guthrie Family | Siblings | Parents
Savannah Clark Guthrie was born in Melbourne, Australia, where her father was stationed for work. She was named after her great-grandmother. Her family returned to the United States two years later and settled in Tucson, Arizona. She was born to Charles Guthrie was an engineer who died of a heart attack when Savannah was 16 years old and mother, Nancy Guthrie. She has two siblings Sister Annie and brother Camron.
Savannah Guthrie Married | Husband
Is Savannah still married? Apparently, the Chief Legal Correspondent for NBC News is still married to Michael Feldman,53 years old, who works as a Democratic political and communications consultant, the two began their relationship in 2009 while vacationing on Turks and Caicos. In 2013, they became engaged and later married on March 15, 2014, in Tucson, Arizona.
She was previously married to English-born BBC News presenter Mark Orchard, in December 2005, whom she met while covering the Michael Jackson trial. The couple divorced in 2009.
Savannah Guthrie Children
The couple has been together for a couple of years and is blessed happy parents of two children, a daughter, Vale Guthrie Feldman, born on August 13, 2014. son, Charles Max Feldman, on December 8, 2016.
Savannah Guthrie Salary
How much does she earn? she earns an estimated salary of $8 million per year.
Savannah Guthrie Net Worth
The Australian-born American broadcast journalist and attorney has an estimated net worth of $30 million that she has earned throughout her carrier as a journalist.
Savannah Guthrie Author
Guthrie is a well-known author as well. She and Allison Oppenheim co-wrote Princess Wear Pants, a children's book, in 2017. The book was a New York Times bestseller, which inspired Allison and Guthrie to write a sequel, Princesses Save the World, in 2018.