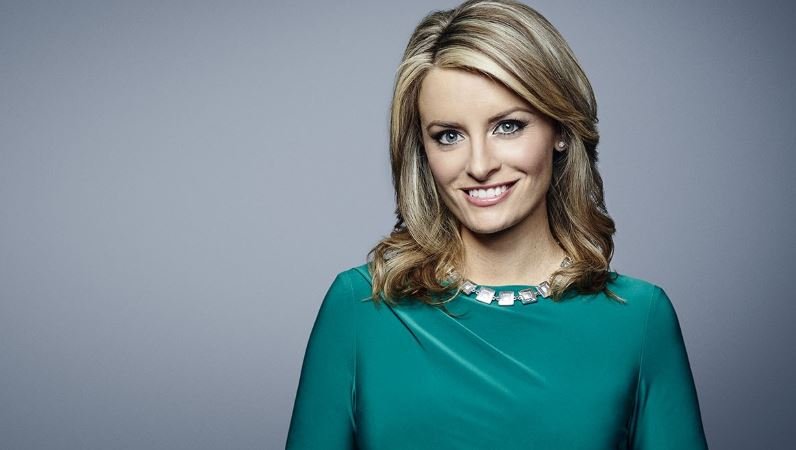 Lynda Kinkade Biography
Lynda Kinkade is an Australian journalist who works for CNN International as an anchor at the network's headquarters in Atlanta. She anchors the CNN Newsroom on Friday and Saturday at 10 a.m., 11 a.m., and 1 p.m. ET, and may also be seen on other shows such as Connect the World and Hala Gorani Tonight.
Lynda Kinkade CNN | Wikipedia
She joined CNN in 2014 and has covered numerous breaking news topics, including the Paris terror attacks, Hurricanes Harvey and Maria, Hurricane Florence, and the victory over ISIS in Mosul, Iraq. She also presented special broadcasts, including the presidential election in Russia in 2018. As an Australian journalist, she has been called upon to cover regional topics such as the execution of the Bali 9 drug trafficking ringleaders.
Lynda Kinkade Career
Kinkade is a CNN International anchor who works out of the network's Atlanta headquarters. She hosts CNN Newsroom on Fridays and Saturdays at 10 a.m., 11 a.m., and 1 p.m. ET, and she also appears on Connect the World and Hala Gorani Tonight. Kinkade has covered a wide range of breaking news topics since joining CNN in 2014, including violent protests from Hong Kong to Chile, terror attacks in Europe, Africa, and the Middle East, Hurricanes Florence, Harvey, and Maria, and the victory over ISIS in the Iraqi city of Mosul. She has also apparently written extensively about the Trump administration, Russian electoral meddling, and the ongoing impeachment investigation.
Kinkade anchored CNN's breaking news coverage in the aftermath of the 2015 Paris terror attacks on both CNN/US and CNN International, helping the network win the Royal Television Society's award for Best Breaking News Coverage in 2016. She published a riveting story on the opioid problem in the United States in 2017, which was one of CNN Digital's most popular stories. She was also a part of CNN's Emmy-nominated breaking news coverage of the Manchester concert assault and earned an exclusive interview with Muhammad Ali's twin children following his death in 2016. Kinkade has played a key role in CNN's coverage of The CNN Freedom Project, the network's campaign to raise awareness of modern-day slavery by broadcasting live from schools.
Kinkade formerly worked for Seven Network Australia in New York, where she recruited crews and satellite trucks, proposed stories, produced, and submitted reports on a variety of topics, including the polar vortex, the catastrophic Harlem gas explosion, and Boeing's first space taxi. She had previously spent five years in Melbourne, reporting on issues such as the disastrous Black Saturday bushfires, the Australian Open, and the G'Day USA campaign from California for the network's national current affairs show Today Tonight.
READ MORE: Tom Sater Bio, Age, CNN, Wiki, Fox News, Height, Ethnicity, Family, Wife, Salary, Net Worth
Prior to joining Seven Network Australia, Kinkade spent four years at Nine Network Australia in Sydney, working on the assignment desk, anchor desk, and finally as a reporter. She has conducted interviews with a wide range of celebrities and newsmakers, including former Australian Prime Minister John Howard. Beyond her role as a journalist, Kinkade has volunteered her time to moderate numerous forums and fundraise for organizations including the USA Brain Tumor Alliance, Heartkids NSW, the Epworth Hospital and the Sydney Symphony.
Lynda Kinkade Age
How old is Lynda? Kinkade is 38 years old as of 2021. She was born in January 1983 in Sydney, Australia.
Lynda Kinkade Education
She earned a distinction average while studying and graduating from the University of Technology with a Bachelor of Arts in Communication.
Lynda Kinkade Nationality | Ethnicity
What ethnicity is Lynda? she belongs to white ethnicity/heritage. She was born and raised in Sydney, Australia. and she holds Australian nationality and citizenship by birth.
Lynda Kinkade Height
Kinkade stands at a height of 5 feet 7 inches (1.7m).
Lynda Kinkade Family
Born and raised in Sydney, Australia. She has a twin brother Stuart and a younger brother Greg. Apparently, Kinkade has managed to keep her personal life away from the limelight hence she has not disclosed any information about her parents.
Lynda Kinkade Husband
She is happily married to Travis Jackson, the former American baseball shortstop. The two got married in 2013 at Chateau Yering Hotel.
Lynda Kinkade Daughter | Baby
Together they have two daughters Georgia Emily, born on August 14, 2016, and a second daughter, Isabella Evelyn Jackson, born in February 2019.
Lynda Kinkade Salary
How much does she earn? Kinkade earns an estimated salary ranging between $40,000 – $ 110,500 per year.
Lynda Kinkade Net Worth
Kinkade has an estimated net worth ranging between $1 Million – $5 Million which she has earned through being an anchor.