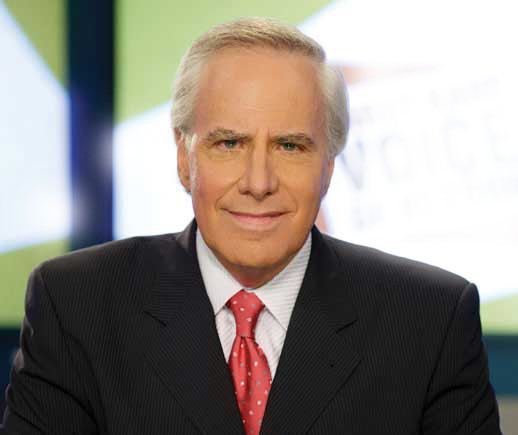 Larry Kane Biography
Larry Kane is a journalist, news anchor, and author from the United States. He began broadcasting when he was 15 years old, in 1957. Kane anchored the Voice of Reason program on The Comcast Network until 2014 after his anchoring career ended. Kane currently works as a special contributor for KYW News radio and as a consultant for NBC Sports Group, which includes NBC's regional sports networks and the Golf Channel, where he develops broadcaster careers and advises management.
Larry Kane KYW News | Wikipedia
Kane is an American journalist who works as a consultant for NBC Sports Group, which includes NBC's regional sports networks and the Golf Channel, where he develops broadcaster's careers and advises management. He is currently a news anchor and author at KYW news radio 1060, as well as a consultant for NBC Sports Group, which includes NBC's regional sports networks and the Golf Channel.
Larry Kane Career
He began his broadcast journalistic career at the age of 16 in Miami, Florida, initially at WQAM and then at WAME and WFUN. Kane was the first American news correspondent to break the story of the 1961 Bay of Pigs invasion of Cuba while working for WAME.
Larry Kane, the dean of Philadelphia television news anchors, will celebrate 52 years in the field in September 2018. In 1957, when he was 15 years old, he began broadcasting. Kane anchored The Comcast Network's Voice of Reason program until 2014 when his anchoring career came to an end. Kane currently works for KYW Newsradio as a special contributor and as a consultant for NBC Sports Group, which includes NBC's regional sports networks and the Golf Channel, where he builds broadcaster careers and advises management. Kane is currently featured in Ron Howard's film "Eight Days A Week: The Movie."
With 23 political conventions under his belt since 1968, Kane is probably most known for his insight into American politics and administration (including the momentous 1968, 2008, and 2012 conventions). "Larry Kane's Philadelphia" (Temple Press, Foreword by Dan Rather) was his first book, and it became a regional bestseller in 2000. As the only broadcast journalist to visit every stop on the Beatles' 1964 and 1965 tours, Kane wrote "Ticket to Ride" in 2003 (Running Press, Penguin Paperback, Foreword by Dick Clark) and Lennon Revealed (Running Press), a New York Times and Los Angeles Times Bestseller in 2005. "Death By Deadline," his debut novel, was recently released.
In 2005, the Mid-Atlantic Emmy organization presented the Emmy Award-winning newsman with the Governor's Award for Lifetime Achievement. Kane is most known in broadcast history for the success of Action News at WPVI in Philadelphia when he helped catapult the station to first place in the news ratings in one year, from 1970 to 1971, with some of the industry's most creative minds. The Action Reporting format, which debuted in the early 1970s, revolutionized current programming by stressing local reporting and exceptional community involvement by stations across the country. His achievements got him a job with ABC News and WABC TV in New York. Kane is the only news anchor who has worked at all three Philadelphia television stations for a total of 39 years after just 18 months.
Among his assignments were peace talks in the Middle East, the return of American hostages from Iran to Wiesbaden, West Germany, the devastating earthquake in Naples, Italy, the 1987 Superpower Summit between Reagan and Gorbachev, seven trips to the Middle East, and an in-depth interview with Solidarity Leader Lech Walesa in Poland. In 1985, he and his colleagues at WCAU TV were honored with the Alfred I. du Pont Award.
READ MORE: Denise Nakano Bio, Age, KYW News, Ethnicity, Height, Family, Husband, Net Worth, Awards.
They won the DuPont-Columbia University Award for their coverage of the confrontation between Philadelphia Police and the anarchist group MOVE. After months of cultivating relationships with the Miami-based Cuban exile underground, Kane broke the story of the ill-fated Bay of Pigs attacks in Cuba as a teenage radio news director in 1961. Kane has interviewed a who's who of public figures, including every president from Lyndon B. Johnson to Barack Obama. Between the years 1965 and 1966. Dr. Martin Luther King Jr. was a civil rights activist was interviewed by Kane on the radio for the first time. Kane is the campaign chairperson of the Delaware Valley Multiple Sclerosis Association, which is known for advocating for disabled people's rights.
Larry Kane Age
How old is Larry? Kane is 79 years old as of 2021, he was born Lawrence Kanowitz on October 21, 1942, in Brooklyn, New York. The United States of America.
Larry Kane Education
Kane has not disclosed any information about his education yet, apparently, it is under review.
Larry Kane Nationality | Ethnicity
What ethnicity is Kane? The American journalist belongs to the White ethnicity/heritage, he was born and raised in Brooklyn, New York. The United States of America. He holds American nationality and citizenship by birth.
Larry Kane Height
His height is not yet disclosed. however, details regarding his actual height and other body measurements are currently not publicly available. We are keeping updating this information once it is out.
Larry Kane Family | siblings | Parents
Kane was born in the state of New York, in the borough of Brooklyn. His parents changed his name years before he started working on the radio. Kane's father was a professional electrician. His mother, Mildred Kane, fought multiple sclerosis for 14 years before passing away at the age of 40.
Larry Kane Married | Wife
From 1961 through 2016, Kane was happily married to Donna Louise Kane, whom he divorced in 2016. Donna is the president of Dynamic Images Inc., a multifunctional production firm, as well as an officer of DJNY and its training program Unique Quest. Their two children are sons who reside in Connecticut with his wife Kate and a daughter Alexandra who lives in suburban Philadelphia with her husband Doug. He has Six grandkids.
Larry Kane Salary
How much does she earn? Kane earns an annual salary ranging between $40,000 – $ 110,500.
Larry Kane Net Worth
Kane the Veteran news anchor and reporter has an estimated net worth ranging between $1 Million – $5 Million which he has earned through being a journalist.
Larry Kane Author
2000- Larry Kane's Philadelphia. 2000
2003-Ticket to Ride. New York: Penguin Books.
2003- Lennon Revealed.
2011- Death By Deadline.
2013- When They Were Boys