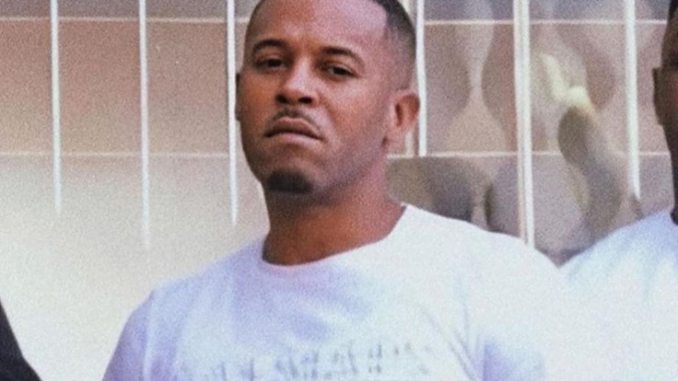 Who is Kenneth Petty? Biography
Kenneth Petty, better known as Zoo Bang, is an American music executive best known for his romantic relationship with American female rapper Nicki Minaj. He is Nicki's husband, a formerly convicted person and registered sex offender at the level two level in the state of New York. Between 2006 and 2013, he was imprisoned in New York on manslaughter charges.

Kenneth Petty Age | Birthday
How old is he? Petty is 44 years old as of April 2022. He was born on 7th April 1978 in Queens, New York, USA.
Kenneth Petty Nationality
Ken is an American national and citizen by birth. He was born in Queens, New York, United State of America. He is of mixed ethnicity/heritage/ancestry.
READ MORE: Marcus Espinoza, Bio, Age, Fox 29, Nationality, Family, Parents, Spouse, Salary, Net worth
Kenneth Petty Family| Parents
Attempts to establish the identities of his mother and father were in vain since no information about them is available to the public. It's therefore not known whether he has any siblings.
Kenneth Petty Wife| Married |Kid| Nicki Minaj
He is married to Singer Nicki Minaj since 21st October 2019, The two are proud parents of a baby boy who was born on Wednesday, September 30, 2020.
Kenneth Petty's Net Worth
Petty is an American celebrity who has a net worth of $500 thousand, while his wife has a massive net worth of 100 million dollars.
Kenneth Petty Occupation| Career
Petty is reported to be an amusic industry professional and has appeared in his wife Nicki's music videos for her songs 'Megatron' and 'Hot Girl Summer'.
Kenneth Petty Arrested| Crimes
Petty was arrested by US Marshals on March 4th for failing to register as a sex offender in the state of California. He turned himself in to authorities and was held in federal custody before being released on bond. Petty has had several run-ins with the law, with his first major arrest occurring on September 16, 1994 in New York. He was arrested as a sex offender by the New York Police Department at this time for having sexual encounters with a 16-year-old girl. He was also sixteen at the time. During the attempted attack, he was said to have had a cutting object with him, which he used to force the girl to have sex with him. On April 5, 1995, he was sentenced to 18-54 months in prison. After 4 years, he was released from jail in January of 1999.
In 2006, he was involved in another legal issue. He was accused of shooting and killing Lamont Robinson on 27th April, 2002. He was again thrown in jail and sentenced to 10 years behind bars and he ended up serving 7 years out of the ten. He became part of a supervised release program upon his release in 2013 until 2018. Even in jail, it seems that Petty couldn't keep off from trouble. From the many violations involving him, he had 4 months in solitary confinement. After he was released, he brushed with the authorities in September 2018 for driving while his license was suspended.
Petty relocated from New York to California in July 2019, which required him to register as a sex offender in his new state. However, he failed to register as a sex offender in California, and he was arrested again by the US Marshals Service on March 4, 2020. Offenders are legally required to update their registration in "every jurisdiction in which they reside, work, or attend school," according to the Sex Offender Registration and Notification Act. Failure to properly register and update personal information within a jurisdiction is a federal offense punishable by fines and up to ten years in prison. According to TMZ, he pled not guilty and was released on a $100,000 bond. He was ordered to abide by a set curfew and wear an ankle monitor as well as hand over his passport, limiting him to traveling outside of Southern California. He was also ordered to keep off from drug use, which includes marijuana despite it being legal in the state. His court date was set for March 23, 2020.