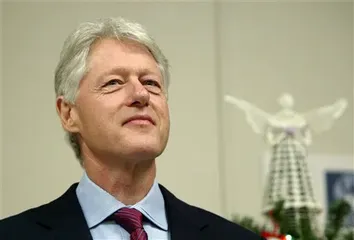 Joe Conason Biography
Joe Conason is a journalist, author, and liberal political commentator from the United States. He founded and serves as the editor-in-chief of The National Memo, a daily political newsletter and website that features breaking news and commentary. He has been the editor of The Investigative Fund, a non-profit journalism center, since 2006.
Joe Conason Age | Birthday
How old is Joe? He is 68 years old as of 2022. Joe was born on January 25, 1954, in New York City and grew up in White Plains, New York, the United States of America. He celebrates his birthday every 25th of January.
Joe Conason Education
Conason graduated with a degree in history from Brandeis University in 1975.
READ MORE: Joe Chiodo Bio, Age, KCTV5 News, Education, Nationality, Height, Family, Wife, Salary, Net Worth
Joe Conason Height
Joe's height is not yet disclosed. His details about his other body measurements will be updated as soon as possible.
Joe Conason Family | Parents
Joe was born in New York City and grew up in White Plains, New York, the United States of America. He was raised by his parents, but he has not provided any information about his siblings or family in general. It is unknown whether he had siblings, and the identity of his father and mother is still unknown. He has kept the public in the dark about his childhood.
Joe Conason Wife | Spouse
He is a happily married man. Joe is married to Elizabeth Horan Wagley, who was the development director of the U.S. branch of Médecins du Monde.
Joe Conason Children
The two are blessed to have two children named Edward and Eleanor and currently reside in New York City, the United States of America.
Joe Conason's Net Worth
He has not yet disclosed his net worth, however, he has amassed a modest wealth through the revenues of his job as an anchor/reporter and producer.
Joe Conason Books | Author
Big Lies
Gene Lyons
The Raw Deal
God's Profits:
Joe Conason Author | Career
Conason was named co-editor of the East Boston Community News after graduating from college. He also joined the staff of the Real Paper, a Cambridge, Massachusetts-based alternative weekly. For both publications, he covered environmental, racial, and political issues. Conason worked as a columnist, staff writer, and national correspondent for New York City's counter-cultural The Village Voice from 1978 to 1990, where he established himself as an experienced and skilled reporter as well as a sharp commentator. In 1985, his investigative reporting revealed the hidden Manhattan real estate holdings of Philippines President Ferdinand Marcos (and his wife, Imelda), assisting in the overthrow of their dictatorial government. Conason visited the Philippines several times in 1986-87 to write about politics there.
He arrived in Beijing the night after the Tiananmen Square massacre in 1989 and covered the tragedy for The Village Voice. Conason served as editor-at-large for Condé Nast's magazine, Details, after leaving the Village Voice in the early 1990s. Details focused on lifestyle, political, and social issues. Conason worked as a columnist, political editor, executive editor, and national correspondent for the New York Observer, a weekly publication founded by Arthur Carter, who had previously worked for The Nation. Conason's investigative reporting on Whitewater garnered national media attention during the Clinton administration, and he was a frequent cable television guest during Bill Clinton's impeachment trial from 1998 to 1999.
He also revealed the existence of the "Arkansas Project," a multi-million dollar secret plan funded by a conservative Pittsburgh billionaire to find (or invent) negative material about the Clintons. Conason was one of the first journalists to investigate the background and finances of the "Swift Vets and POWs for Truth" group in 2004. Conason founded The National Memo, a daily political newsletter, to "bring to readers a very sharp take on the day's news, a fair amount of original news, and aggregation." According to its website, The National Memo aims to combine "the spirit of investigative journalism with new technology and ideas." They cover a wide range of political topics such as campaigns, elections, the White House and presidency, Congress, and beyond.