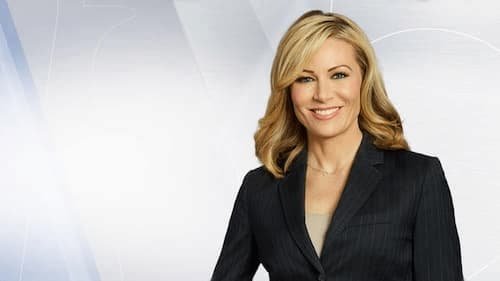 Christa Delcamp Biography
Christa Delcamp is an American Emmy Award-winning journalist working as co-anchor of NBC10 Boston News Today from 4 to 7 a.m. She joined the NBC10 Boston family in February 2018.
Christa Delcamp Age | Birthday
How old is Delcamp? She is 53 years old as of 2021. She was born on September 19, 1968,  in Fort Huachuca, Arizona in the United States of America. She celebrates her birthday on September 19 every year.
Christa Delcamp Height | Measurements
How tall is Christa? Delcamp the famous journalist stands at a height of 5 feet 2 inches (1.57m). However, details about her other body measurements will be updated as soon as possible.
READ MORE: Shiri Spear Fox 25 News, Bio, Age, Height, Husband, Measurements, Salary, and Net Worth
Christa Delcamp Family | Parents
Delcamp was born and raised in Fort Huachuca, Arizona in the United States of America. Attempts to establish the identities of her mother and father were in vain since no information about them is available to the public. It's therefore not known whether she has any siblings.
Christa Delcamp Husband | Married
Delcamp is happily married to Philips. The two are proud parents to two children, a son, and a daughter.
Christa Delcamp Children
Delcamp is married and has two children.
Christa Delcamp Net Worth
Delcamp has an estimated net worth ranging between $1 Million – $5 Million which she has earned through being a journalist.
Christa Delcamp Salary
Delcamp earns an annual salary ranging between $40,000 – $ 110,500.
Christa Delcamp NBC10| Career
Delcamp is a reporter for NBC10 Boston News in the United States. Between 4 and 7 a.m., she hosts the show. In February 2018, the Emmy Award-winning journalist joined NBC10 Boston. Christa Delcamp has worked on a variety of stories over the years. She went to the Vatican and co-anchored the five-hour live verdict, the 2016 presidential election in New York, and the trial of the Boston Marathon bombers. Christa is a versatile journalist with experience in both desk and field reporting. Christa Delcamp began her career at WESCO-AM / WQVR-FM as a reporter and anchor. Christa formerly worked for WGMC-TV, WBNG-TV, and WJZ-TV before landing her big break. She began working for 7News Channel on a 14-year contract. Following a 14-year relationship with 7News Channel, Christa joined NBC10.
From the anchor desk and on the ground, Christa has managed breaking news coverage. She has covered the New Hampshire primary and the 2016 presidential election in New York, as well as visiting the Vatican and co-anchoring five hours of live verdict coverage in the Boston Marathon bombing trial. While working as a field reporter/anchor in Baltimore, she previously reported from the Pentagon on 9/11, as well as the anthrax scare and D.C. snipers.
From 4 to 7 a.m., Christa may be found on NBC10 Boston doing her regular news broadcast. Latoyia Edwards, traffic anchor Natasha Verma, and Chief Meteorologist Matt Noyers co-host her show. She has 15 years of experience as a journalist. From the 2016 presidential election through the 9/11 Pentagon recovery operation, she has had an interesting career breaking much-breaking news and covering important issues. On NBC10 Boston, she has her regular show. While working for WHDH-TV and then NBC10 Boston, she saw significant career advancement. She had covered the Boston Marathon bombing trial in five-hour live coverage for the Vatican.
Where has Delcamp been?
Christa is an Emmy Award-winning news anchor and journalist from Arizona. Delcamp has been co-anchoring for NBC10 Boston News Today since 2018.